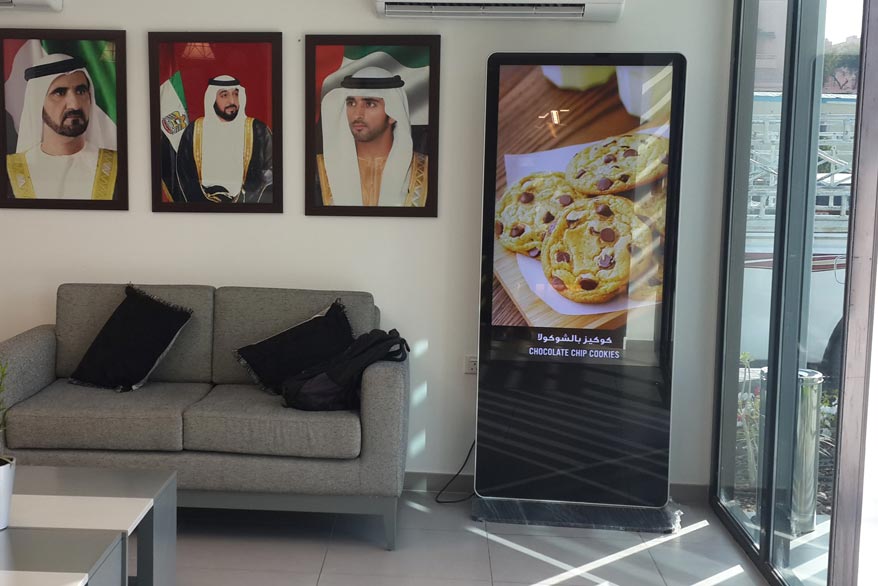 Benefit of Using Self Standing display in your business
As the consumers start to depend on technology more recently, business firms are competing to provide customer service through different tools such as touch screen kiosks, digital signage screens, Self-standing advertising displays, etc. These are self-service tools that can be used to simplify or enhance the user experience of the customer or the business.
During the last decade, the popularity of these technologies increased so that you can see them being used at public places like airports, metro stations, bus stations, railway stations, etc. We cannot forget that it should be differentiated between the Kiosk, Digital signage, and Self-standing advertising displays, etc.
Ease of Use
Self-service kiosks are used to reduce the wastage of time and effort of the customer to avail services provided by the business. Self-standing advertising displays or standalone displays are designed to provide content related to the services provided by the business. It allows the user to identify the service of his needs easily.
Error-free
The content shown in the display are undergone error correction and is standardized so that there won't be any kind of error that can happen during a casual talk. It also reduces the errors by making the user input details through kiosk screens. Kiosk screens are self-service interfaces of quality and durability. It is a two-way communication system, unlike the self-standing advertising displays.
Speedy communication
With the use of kiosks and digital signage systems, the users can file service requests without waiting in a queue. Since the requests are filed to the server in real-time, the wastage of time for filing is reduced. And they can see the status of the service availed in real-time without even going to the office of the firm. In fact, this system can ensure speedy two-way communication between customer and business entity.
Employee effort is reduced
Reduces the effort of employees by providing information through digital signage systems to the customers. Thus the time saved can be used for some other productive work.
Assistive technology
Differently-abled users or users who are having physical issues like arthritis can opt for assistive technology for availing services. Those who face it hard to use keyboard and mouse setup can go for the touchscreen kiosk or digital signage displays with some pointer devices. This will ensure that the user faces no obstructions to avail services by the firm.
Customer satisfaction
Since the customer is making a service request all by himself using a kiosk or digital signage, customer satisfaction is ensured. The customer is made to feel that he is a part of the business. This is an added advantage to the firm since it creates a good customer base by providing a positive feel in the minds.
The perfect blending of technological advancement with customer needs can improve the efficiency of the company. Screendrive digital signage supports various digital signage hardware ranging from normal displays to digital walls and self-standing kiosks. You can also taste the change of digital signage by subscribing to our free trial from the link.
---
Self-standing displays offer numerous benefits for businesses in Dubai, Oman, UAE, and Saudi Arabia. These innovative displays, as highlighted on althamin.ae , serve as effective marketing tools, capturing the attention of potential customers and enhancing brand visibility. With their freestanding design, they can be strategically placed in high-traffic areas such as malls, trade shows, and exhibitions, maximizing exposure and attracting local audiences. Self-standing displays in Dubai, Oman, UAE, and Saudi Arabia offer versatility in terms of design and content, allowing businesses to tailor their messages to specific target markets. Moreover, these displays are easily portable, making them ideal for businesses that frequently participate in events or engage in roadshows. By incorporating self-standing displays into their marketing strategies, businesses can effectively promote their products or services in a visually engaging manner, ultimately boosting sales and driving growth in these dynamic markets.
---