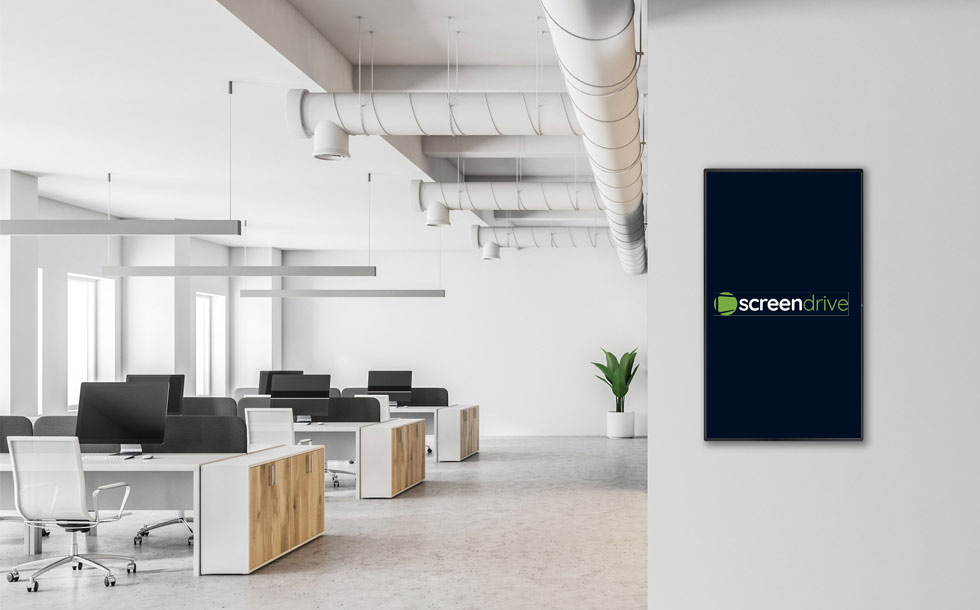 Elevate Your Corporate Office Communication with Powerful Digital Signage Software
Are you looking for a seamless solution to enhance your corporate office communication? Look no further! Screendrive Digital signage software is here to revolutionize the way you engage with your employees and visitors. With its easy content creation, instant offer communication, and stunning animation capabilities, Screendrive is the ultimate tool for captivating and effective office messaging.
Discover the features that make Screendrive the go-to choice for corporate office communication:
Easy Content Creation:
Our intuitive software enables anyone, regardless of design expertise, to create visually stunning and professional content for digital signage. Say goodbye to complex design tools and hello to a user-friendly interface that allows you to effortlessly create engaging animations and visuals.
Instant Offer Communication:
With Screendrive, you can instantly communicate offers, announcements, and important messages from your laptop or desktop. Update and display content on digital signage screens in real-time, ensuring timely and effective communication with your employees and visitors.
Engaging Animation Capabilities:
Capture attention and leave a lasting impression with our powerful animation features. Create eye-catching animations and motion graphics that convey information and messages in a visually appealing and memorable way. Elevate your office communication to new heights.
Customizable Templates:
Our library of customizable templates makes content creation a breeze. Choose from a range of professionally designed templates and easily modify them to fit your specific communication needs. Maintain visual consistency and create branded digital signage campaigns effortlessly.
Seamless Integration:
Screendrive seamlessly integrates with your existing office technology and systems. It works harmoniously with various hardware and software platforms commonly used in office environments, ensuring a hassle-free implementation and compatibility.
Centralized Content Management:
Manage and schedule content across multiple screens and locations from a single, centralized interface. Our intuitive content management system allows you to streamline your digital signage campaigns, saving you time and effort.
Real-time Updates:
Deliver important messages promptly with Screendrive's real-time updates and notifications. Keep your employees informed and engaged by ensuring that they receive the latest information in a timely manner. Enhance internal communication effortlessly.
Enhance Business Communication with Interactive Self-Standing Kiosks
In addition to the powerful features of Screendrive Digital signage software, we also offer self-standing kiosk solutions that further enhance business communication. Our self-standing kiosks provide a convenient and interactive way to engage with employees and visitors. Equipped with touch-screen displays, these kiosks enable seamless access to important information, directories, and announcements. Whether it's displaying employee directories, wayfinding maps, or showcasing company updates, our self-standing kiosks serve as a centralized hub for efficient and effective communication within your business premises. With their sleek design and user-friendly interface, our self-standing kiosks complement your corporate branding while providing an intuitive and engaging experience for everyone. Elevate your business communication to new heights with Screendrive's self-standing kiosk solutions.
Ready to take your corporate office communication to the next level? Get started with Screendrive today and experience the power of digital signage software designed specifically for your needs. Feel free to adapt and customize this content to align with your branding and target audience.