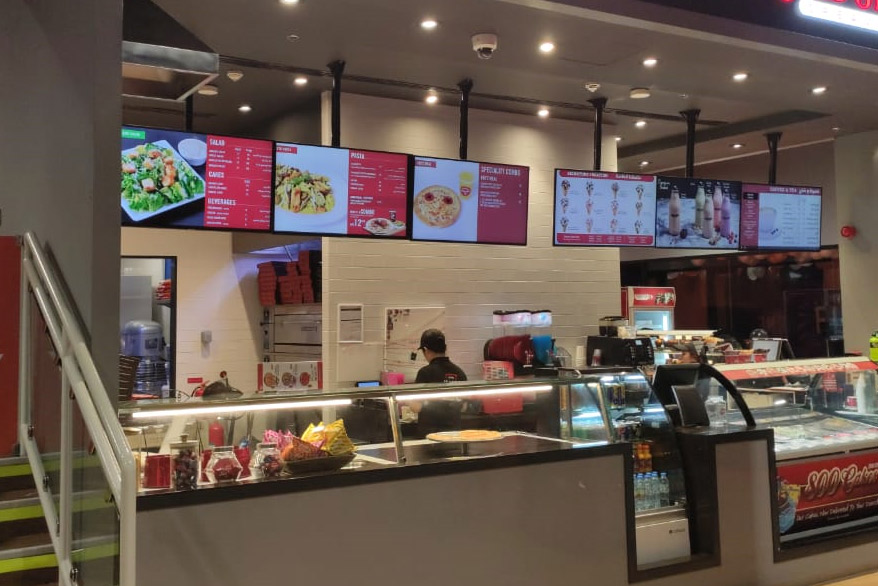 Choose the right digital menu template for restaurant screen
Restaurant digital signages have been immensely contributing to the success of eateries for a long time. With a multitude of applications, digital signage screens have found their way to the restaurants and replaced century-old traditional menu cards entirely. Here in this blog, we are explaining 4 simple things to consider while choosing a digital menu display for your restaurant.
Keeping the Brand Identity
Always remember, each menu board represents your brand as a whole. Maintaining uniformity in all your digital menus will pinpoint your identity in the customer's head. Keeping uniqueness in color Palette, font, theme, etc. will showcase your brand identity in menu displays. Including the logo and tagline would also help to reflect the brand identity in the customer's mind.
Using your own images for menu boards
Try to use your own images to showcase the different items in the digital menu. Many experiences have indicated that customers would be more interested in the menu if you use images of your own dishes rather than using other graphic materials from a third party.
Keep it simple and classy
Simple is always best. People usually avoid crowded screens, so never cluster your digital menu screens with too much information or images. Design as simple as you can and customers will be able to notice the items they need. Highlight products and prices plain and simple so that customers will not get any confusion. Use multiple slides displayed at regular intervals and ensure a confusion-free menu board for your customers.
For the same reason, Screendrive provides some cool and simple design templates along with our Digital Signage software solutions. Our free digital menu template gallery contains 100+ design templates from which you can choose, customize and launch your digital menu board in simple steps. The gallery also includes simple design tools to customize the template according to your needs.
Choosing the right digital signage software provider
Digital signage CMS and streaming software are the backbones of any digital menu. If any of these systems go down, then your whole display will also go black. For the same reason, choosing the right digital signage software service provider who can offer 'a powerful and efficient digital signage software along with round-the-clock customer support' should be the basic rule while searching a digital menu board for your restaurant.